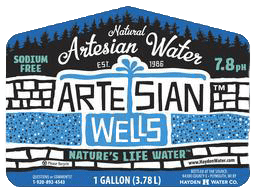 Pure Artesian Water available in 16.9oz, 1-Gallon, 5-Gallon, 55-Gallon Drums and Tanker Truck quantities.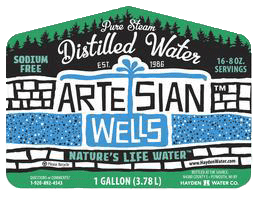 Pure Distilled Water to its purest form with TDS levels below 0.01 ppm.  Available in 1-Gallon, 5-Gallon and 55-Gallon Drums.
*GREAT to utilize in your coffee pots, steamers, humidifiers and irons for no film residue.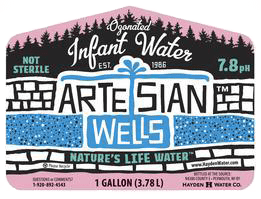 Infant Water designed for the little ones in mind.  An Ultra Purified pH balanced water for mixing baby formula.  Available in 1-Gallon bottles.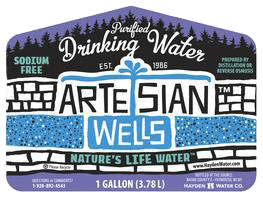 Ultra Purified Water using either distillation or reverse osmosis removing most of the natural mineral make up.  Available in 16.9oz and 1-Gallon bottles.
Artesian Wells Water can be found at these Local Retailers